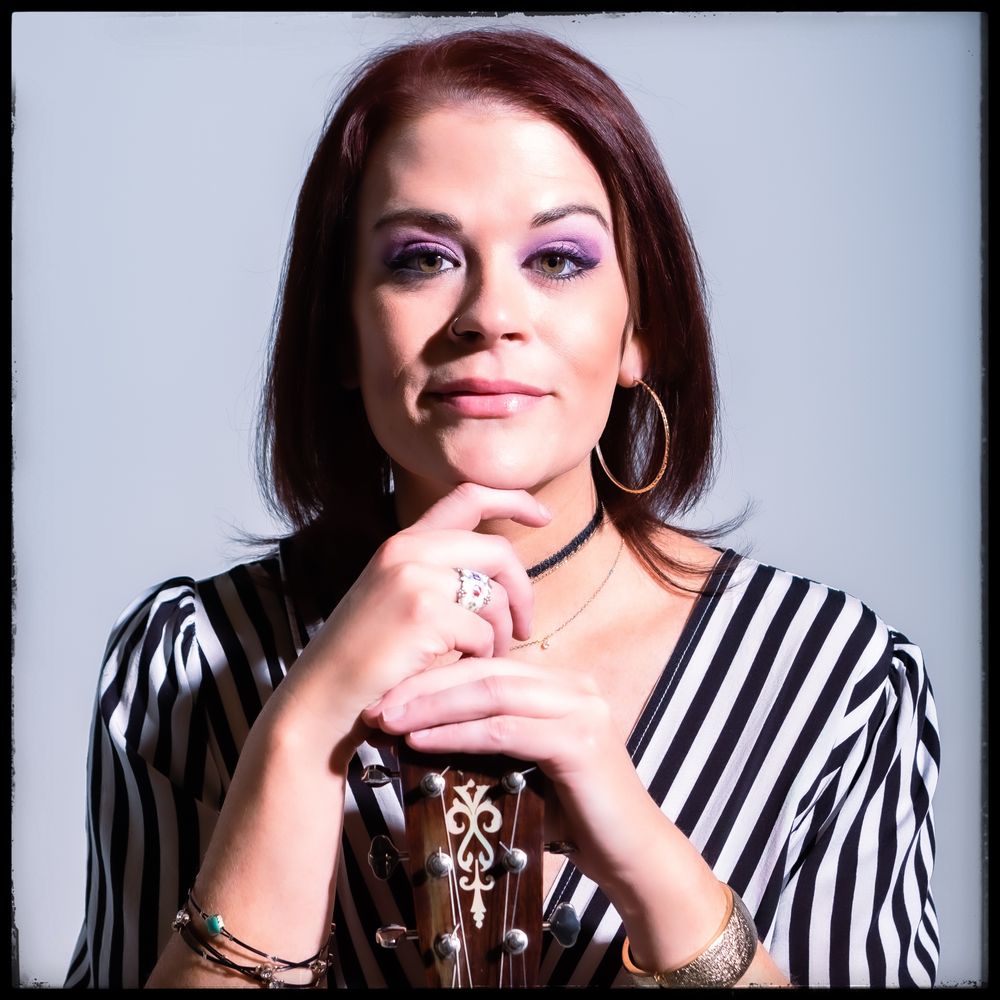 Kelly Jean's music ignites a heartfelt connection, binding raw emotion with introspective narratives. From her humble beginnings as a six-year-old, she's evolved into a distinctive voice within today's music scene, fueled by relentless passion and commitment.
Self-taught on the guitar at 18, Kelly Jean found rhythm resonating within the strumming of strings. Guided by 90s rock and the emotive storytelling of icons such as Alanis Morissette and The Cranberries, she created a unique sound - deeply emotional, powerfully expressive, and hauntingly beautiful. Her forthcoming EP, "Good at Goodbyes," mirrors this stylistic palette, capturing her personal reflections against the backdrop of a 90s rock tribute.
"Good at Goodbyes" came to life in collaboration with Mike Davidson of Plaid Dog Recording. Their partnership brought new dimensions to Kelly Jean's original sound, with Davidson's diverse musical expertise and the contributions of dedicated studio musicians.
Going beyond her solo career, Kelly Jean performs with 'Kelly Jean: Party of 4', which includes bass player Daryel Gheni Dillon, drummer Sojourner Zink, lead guitarist Jesse Potter, and part-time pianist Leila Mo. Together, they craft a harmonious sound reflecting shared passion and authenticity. Their unique synergy has lit up the Sacramento music scene, earning them the honor of opening for artists like Trish Toledo and Emily Wolfe.
Kelly Jean's music is a vocation, marked by impactful collaborations, memorable performances, and a relentless pursuit of growth. Every note she plays, every word she writes, brings her one step closer to her goal of creating music that resonates with all who listen. As a musician and a woman with a song in her heart, she is a beacon of individuality in a world often too quick to categorize, weaving a sonic legacy that leaves a lasting echo.
Latest News
Current Mood: I've been a busy little bee over here...submitting my single to playlist curators, music review sites and blogs, and learning all about sync licensing...all while working a full time office job, and balancing my family life.  Who knew music could keep me so busy?!  I love it though.  Having a sense of accomplishment feels quite nice.